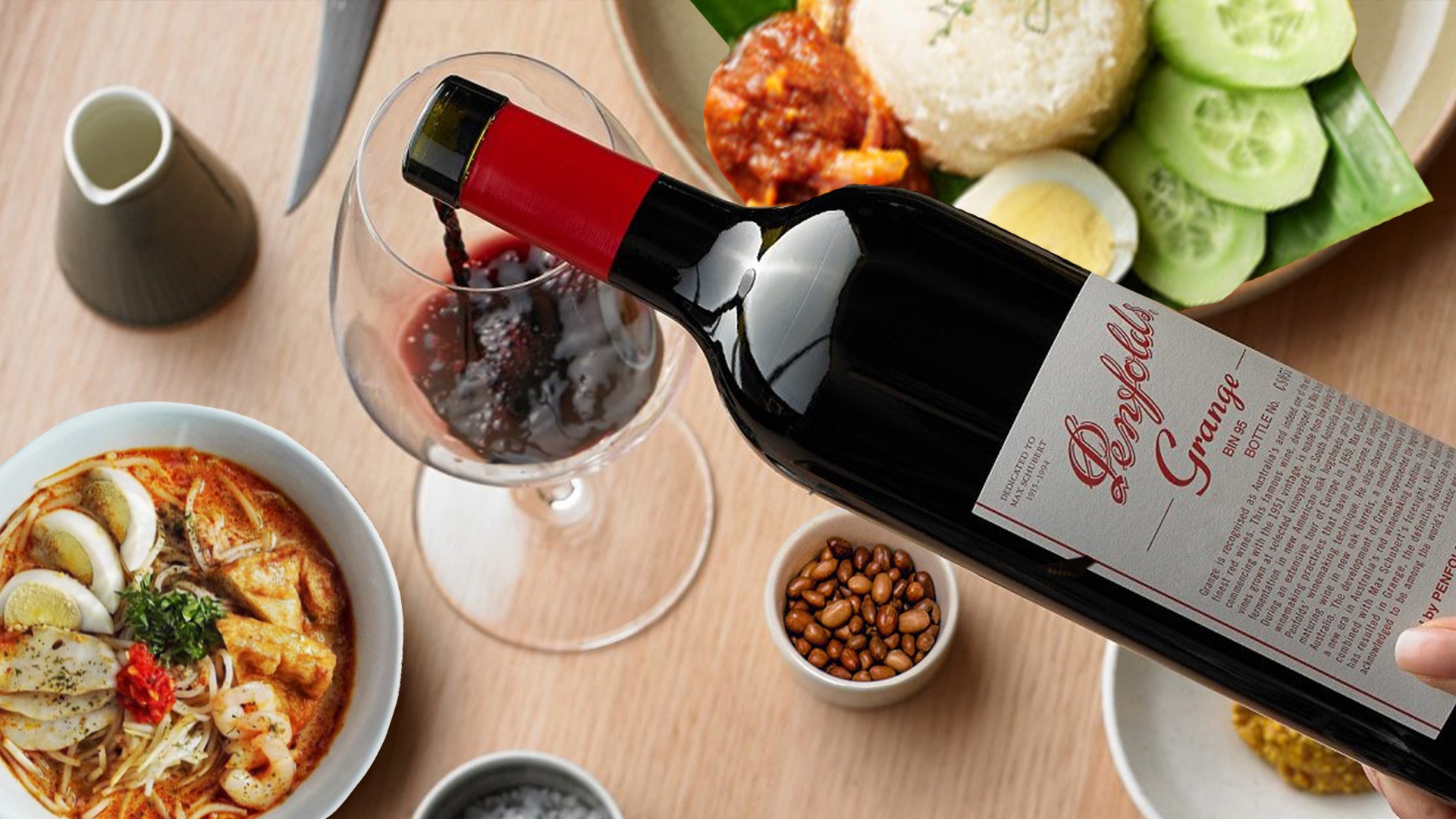 The Cheat Sheet to Pairing Wine with Malaysian Food
Malaysian food is all about drama. With profiles that varies from sweet, spicy, sour, salty, bitter to umami all in a dish. This expansive combination can be intimidating for many when considering how too or is it even possible for Malaysian wine to be enjoyed with wine.
Your inner voice must be screaming out loud.
Aiyah not nice la! Can meh? Sure ah? Got such thing meh?
The biggest conundrum about Malaysian flavors that it is too intense and it just does not follow the strict traditional way of pairing red wines with red meats and white wine with white meats.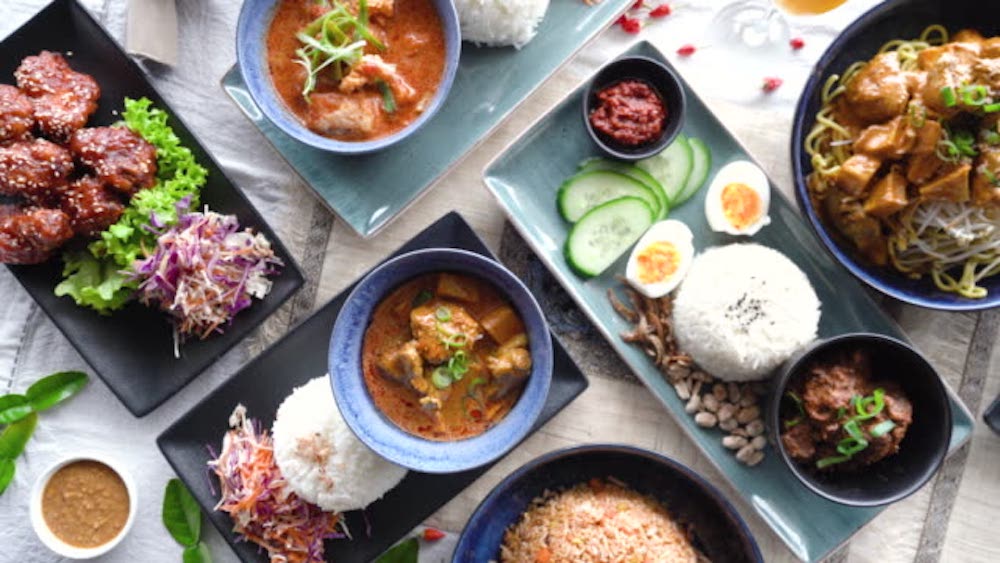 Our wonderful flavors can often flatten out many wines, rob them of their character and make them taste dull, hollow or alcoholic. We may have a solution for you. Here are our top tips.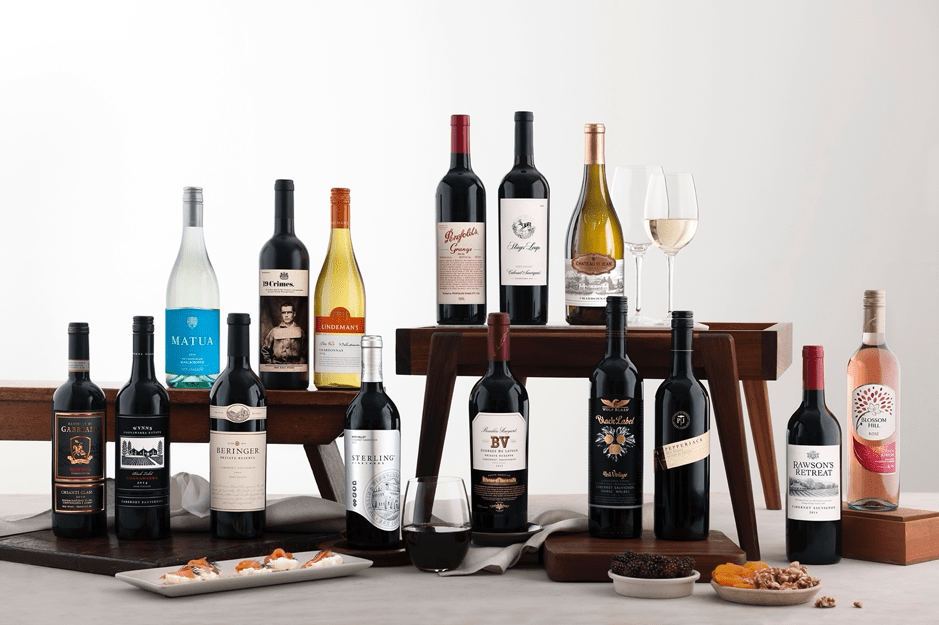 1. Forget the rules
The strict rules of pairing wine will just not work with our Malaysian flavors. Doesn't this feel amazing? Now that you have thrown the old rule book out of the window anything is possible! We recommend choosing a wine that works with the strong flavors instead of matching it with the type of meat.
2. Take the opposite route when pairing wine with strong flavors
Is your main dish a smoky, spicy, aromatic rendang, curry or satay? We recommend choosing wine that is high in acidity and refreshing to cleanse the plate so your next mouthful is enhanced because the wine is not fighting for attention.
Kajang Satay with Koonunga Hill Shiraz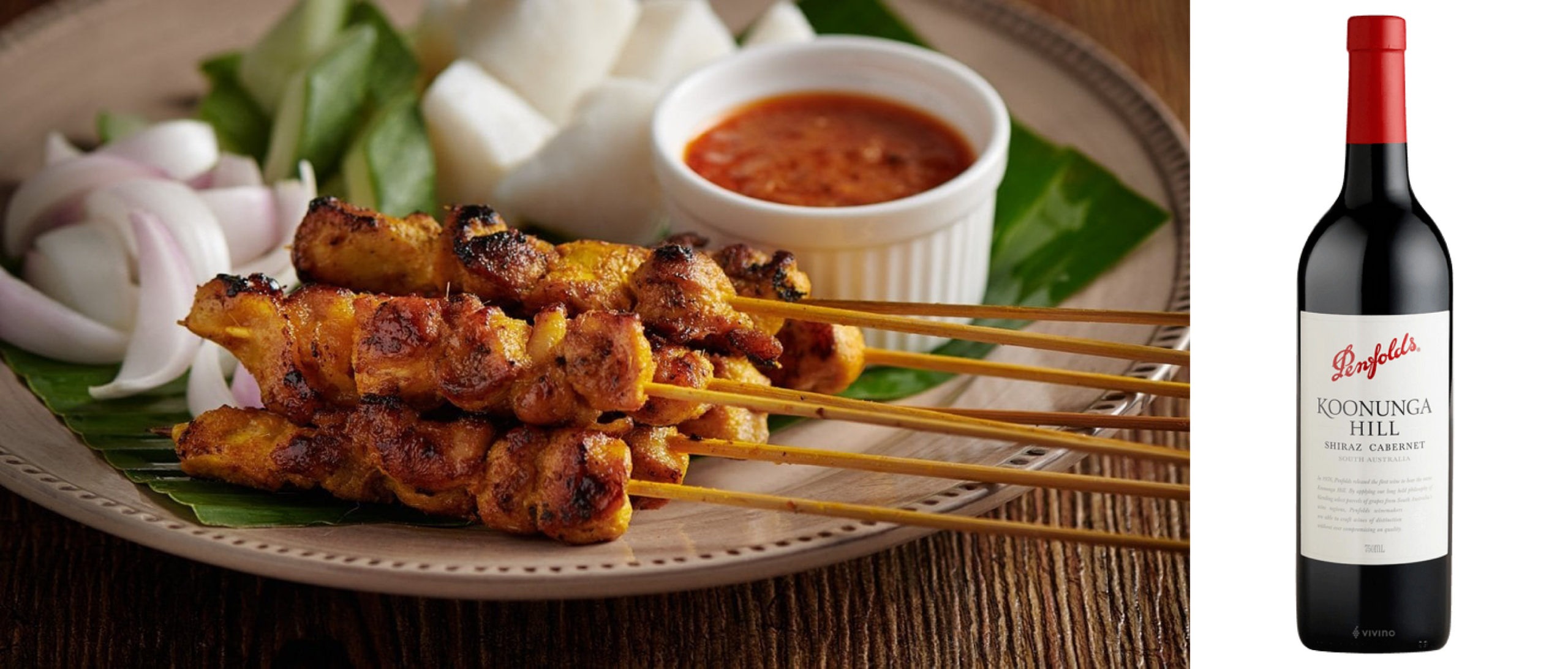 Koonunga Hill Shiraz is a fresh and vibrant red wine with rich plum, cherry fruit and a hint of white pepper on the finish. Fruit-forward with a gentle spice, this wine complements the fragrant nuts and sweet zing in the peanut sauce.
Village Park Nasi Lemak with Penfolds Bin 23 Pinot Noir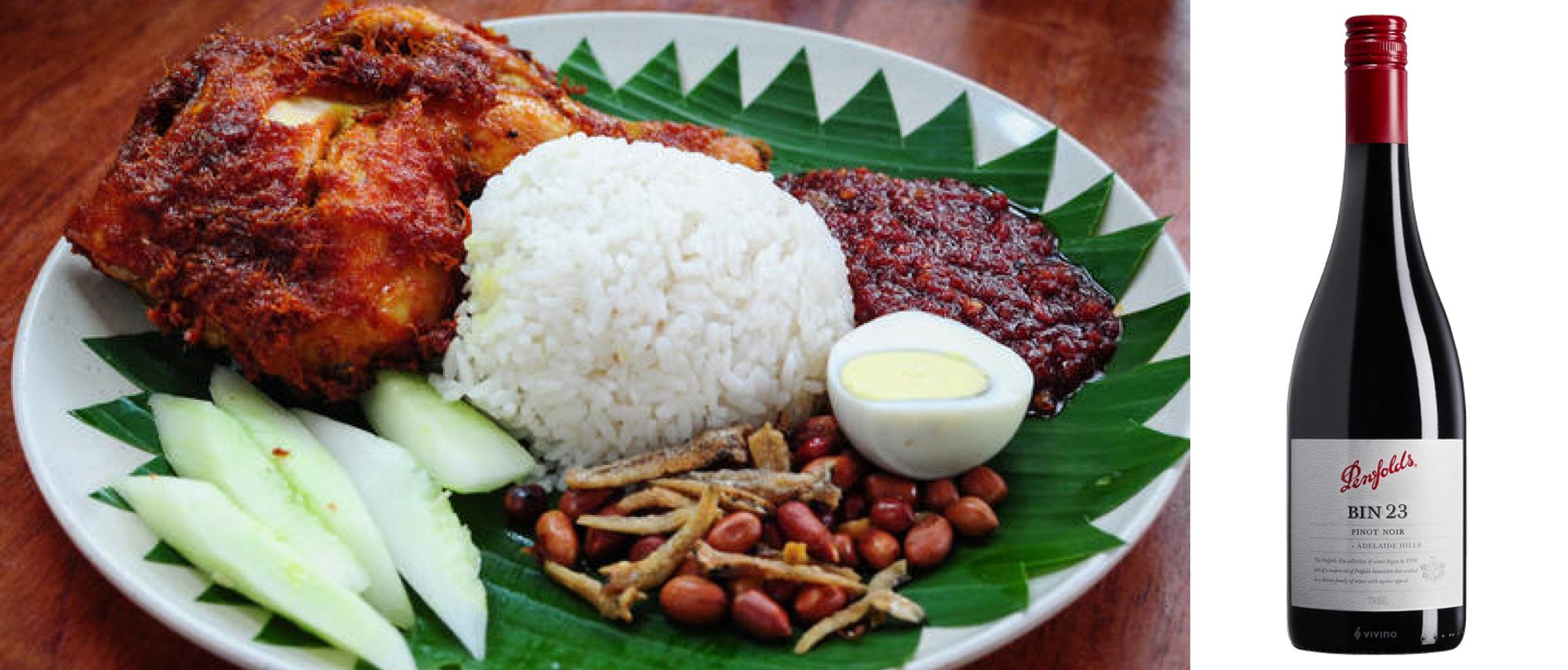 Fresh red fruit notes of cherry and raspberry are complimented with crisp acidity and toasty oak notes on the finish. A great wine to match dishes with rich in flavour.
Seapark Curry Laksa with Wolf Blass Gold Label Chardonnay
The acidity and fruitiness of this wine balances out the spiciness of the laksa to create a harmonious overall flavour.
Sri Nirwana Maju banana leaf rice with 19 Crimes Cabernet Sauvignon
Fruity with subtle tannins, this wine balances the spices in the curry and cuts through its creaminess.
Wanton mee with Wolf Blass Yellow Label Sauvignon Blanc
These good spring in the noodles with old-school dark soy sauce has a good mix of sweet, salty notes which goes well with a clean, refreshing, unoaked Sauvignon Blanc.
3. Beware of the soya sauce
You can agree with me that soya sauce is liquid gold it goes with anything on. Unfortunately, soya sauce and tannins are just not the best of friends. Tannins combined with soya sauce exaggerate the flavors leaving your palate overwhelmed and confused. If soya sauce or a heavy spicy sauce is used, often a light bodied red wine or high acidic wine would pair better.
Seremban Siew Pau with Wolf Blass Yellow Lable Merlot
A hint of oak adds complexity and further richness to the palate, while the finish is smooth and goes well with the golden puffed crust.
Hokkien Bak Chang (Rice Dumpling) with Matua Marlborough Sauvignon Blanc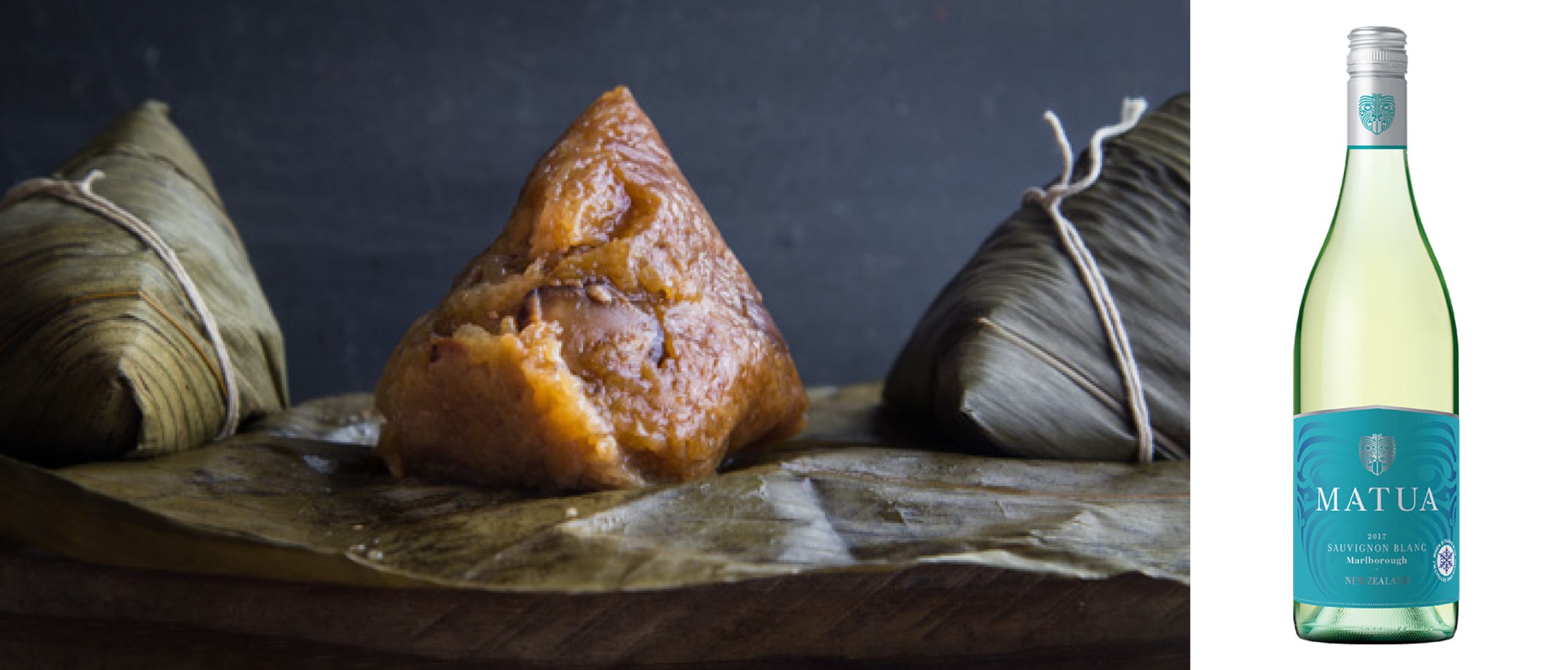 Since it is pre-cooked and well-seasoned, it has a strong flavour that is well-matched with a Marlborough Sauvy for its unique, fresh flavours with just the right balance of acidity and sweetness to play out the bak chang's profile.
4. Let the wine lead
If you enjoy intense red wine flavors we recommend letting the wine lead , use less chili's in the dish or focus on dishes that highlight the wine. Here are our pairing recommendation
Wong Mei Kee Siew Yoke (Roasted Pork Belly) with Penfolds Bin 389 Cabernet Shiraz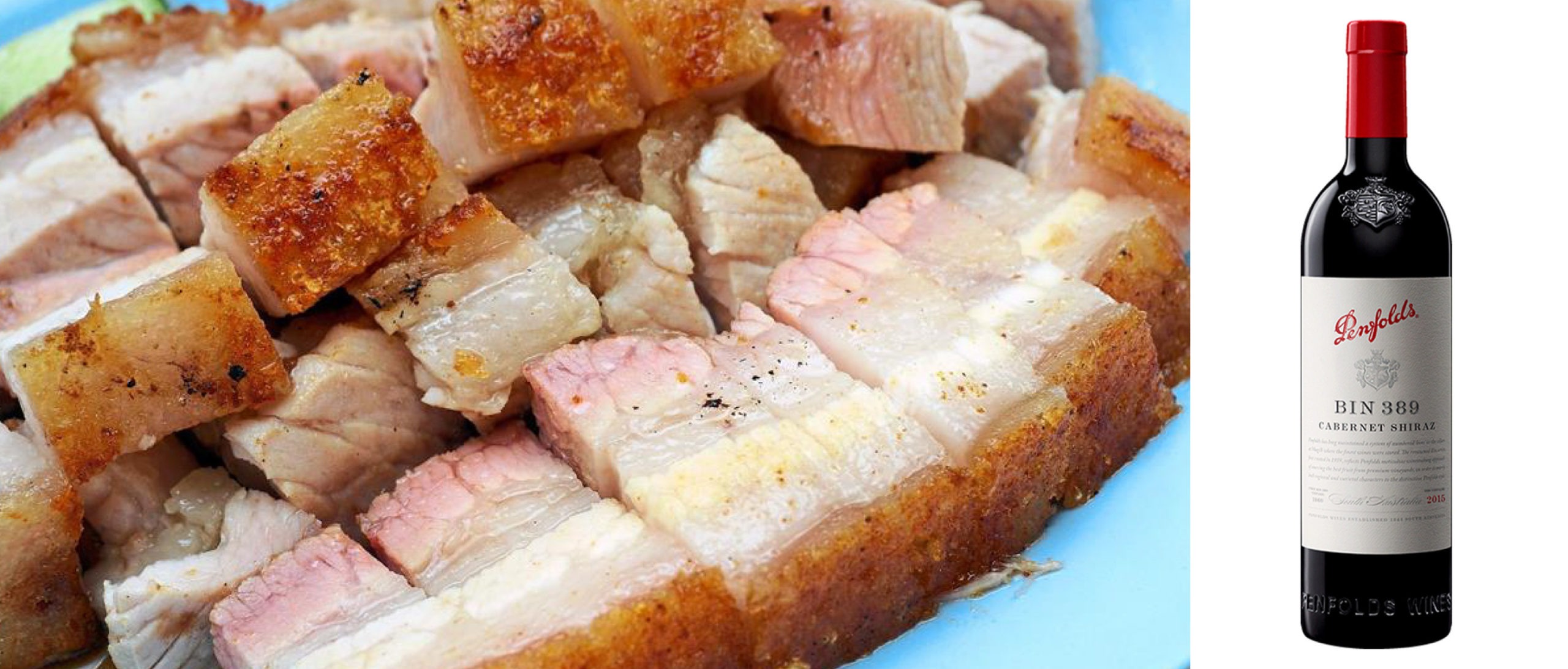 Being dubbed as "Baby Grange", Penfolds' Bin 389 is perfect for pork dishes providing a lively palate, intense, generous and vibrant fruits with volume!
5. Always have your favorite wine on standby
At the end of the day, any wine is better than no wine. Achieving a perfect pairing is a constant work in progress. So, don't be afraid to play around. The success of any pairing wines with Malaysian food really comes down to pairing wine as much as possible. It is a perfectly valid reason to drink wine and experiment anytime of the day.