Tapaunowkl: Asian Inspired Food & Cocktails
Tucked away in a hidden back alley is a picturesque street filled with artistic and interactive murals. There you will find a hidden bar named Concubine, located in Kwai Chai Hong a.k.a. Jalan Panggong. This street was previously known to be a risqué part of town but it has now been completely transformed. Concubine restaurant's vibe is inspired by events that once took place within its walls. This flirtatious and funky vibe can be seen from the interior to wall murals depicting qipao-wearing women from the by gone era.
Concubine has many offerings and is a melting pot of contemporary Asian small plates, which is perfect for sharing! Be sure to try their refreshing Asian inspired canned cocktails that pair well with their variety of Pan-Asian food, definitely a mood lifter in this long lasting lockdown!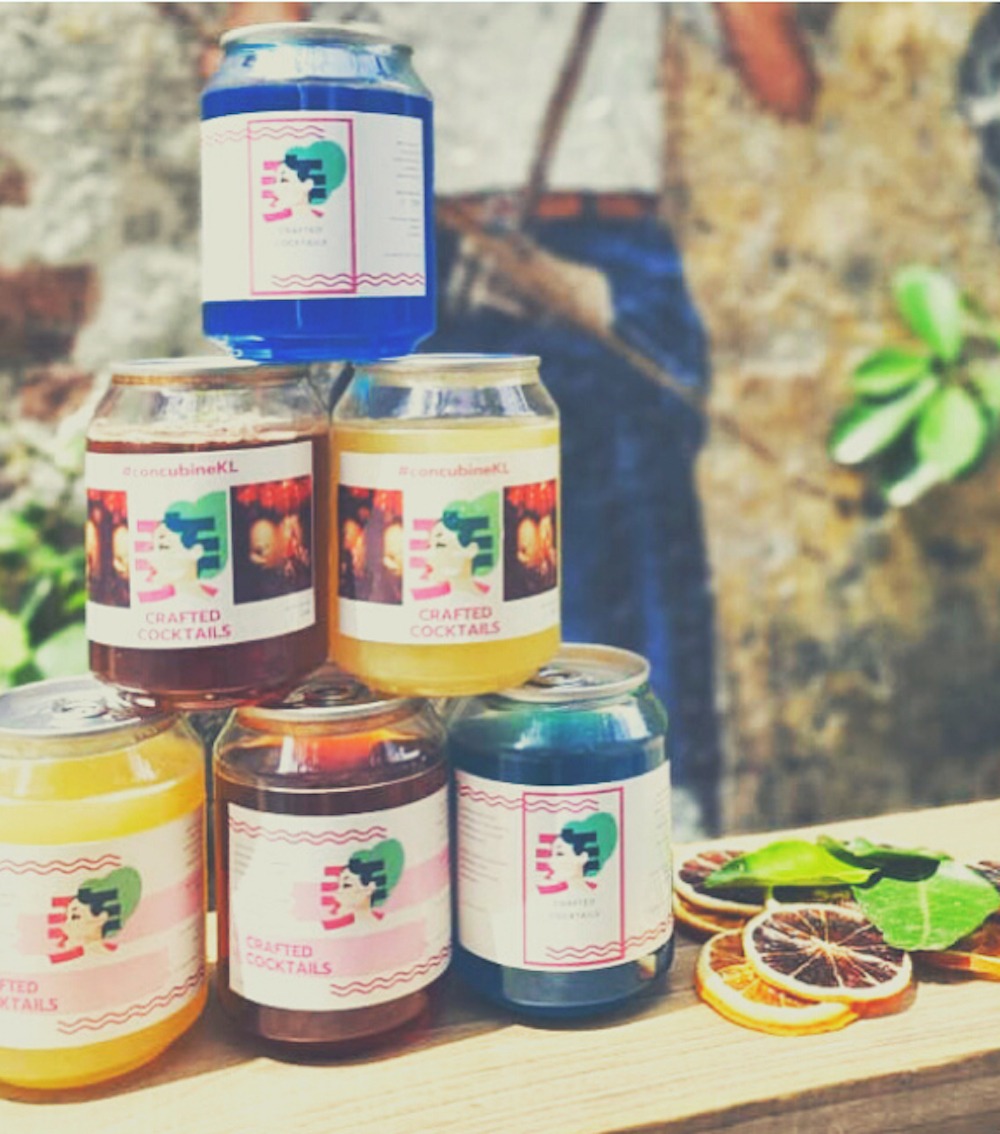 Wide range of Canned Cocktails (1 pax serving) from RM30
– Burning Blossoms – Chivas 12, Peat, Lemon, Chamomile, Honey
– Faux Guinness – Martell Noblige, Mr. Black Amaro, Espresso
– Yuzu Spritz – Beefeater Gin, Yuzu, Lemon, Kaffir Lime Leaf, Soda
– Tropical Sour – Jameson, Bianco Vermouth, Passion Fruit, Lemon
Asian inspired small plates, perfect for sharing!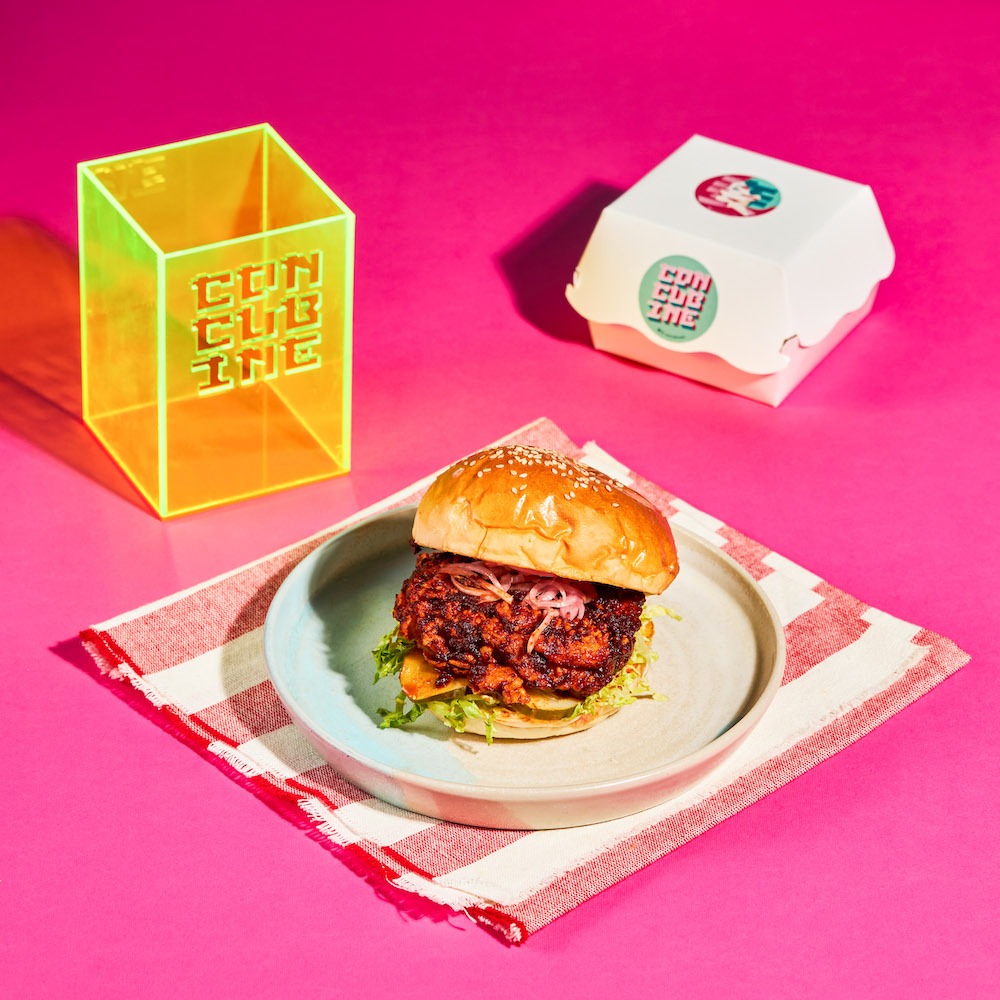 Hot Nashville Chicken Burger – Crisp fried chicken thigh dressed in crazy spicy Nashville hot sauce (RM22)