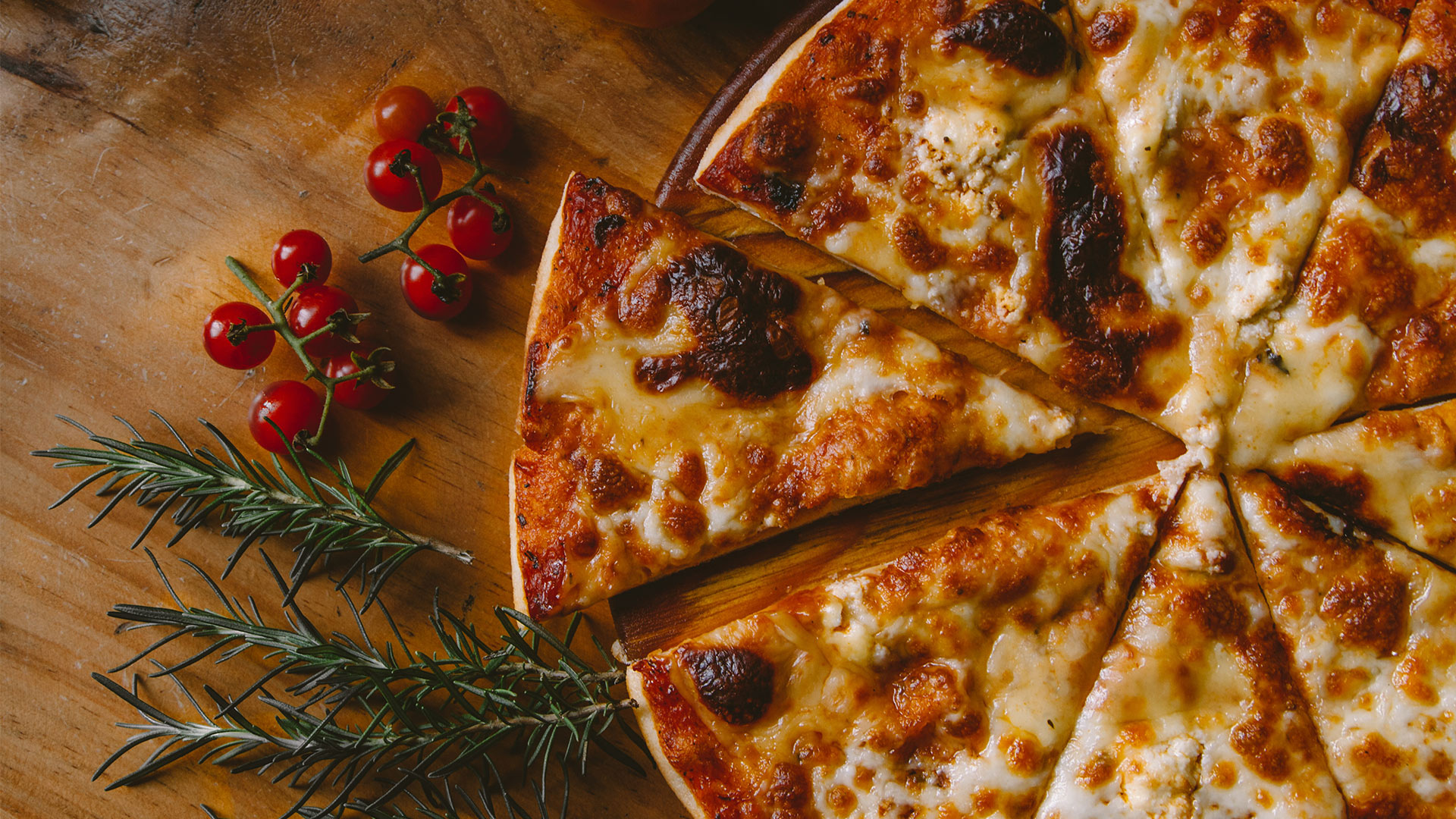 Who delivers the best pizza in the Klang Valley?
5 pizza deliveries to proof that money in fact can buy happiness.
It's 2021, and the pandemic is still looming over our shoulders. With MCO, RMCO, PKP or PKPPPPKPKP in place, we just couldn't be sure any more. But one thing for sure, that is Pizza is your only true love. Who delivers the best in this city? We had to throw the biggest pizza party at our office to find out, and of course you were not invited:
One of the oldest and well-known Italian restaurants in KL, La Risata have been serving in Ampang neighbourhood since 1996 (then later in Medan Damansara) to remain as everyone's favourite for its hearty classics and wood-fired pizzas.
Good for: Convincing your friends that you have taste. You can mix-and-match any two pizza flavors in one pan.
Pizza Quattro Formaggi
Fontina, parmesan, gorgonzola and mozzarella
Pizza D'anatra
Smoked duck, rocket, anchovy, caramelized onion and mozzarella
Helmed by the people behind myBurgerLab, My Pizza Lab is redefining pizza with creative toppings alongside flavourful crust that "no crusts will be left behind", according to My Pizza Lab's motto. Delivery or self pick-up are available, make sure you try their signature pizzas if you are a first timer!
Good for: Adventurous eater.
Huat The Duck
Smoked Duck Slices, Gouda, Cheese Mix, Onion Jam, Torched Mandarin Oranges
Honey Mustard Royale
Beef Pepperoni, Portabella Chunks, Honey Mustard, Cheese Mix, Onion Jam, Roasted Minced Garlic
Nothing beats an authentic good Italian wood fire oven pizzas delivered to your doorstep. Eatalia by Brava offers crispy thin crust that makes the carbs lighter so you can happily munch down the entire pizza while binge-eating with Netflix 😉
Good for: Binge-eating with lots of booze!
Brava
Brava's specialty! Tomatoes, cheese, beef pepperoni, mushroom, capsicum & olives
Bresaola
Tomatoes, Mozzarella cheese, bresaola, rocket and toasted with truffle oil
Hawaiian
Tomatoes, cheese, pineapple & grilled chicken
Pizza Mansion is probably the humblest joint offering no-frills but just hearty pizzas tucked in Happy Mansion, PJ. Their wood-fired pizzas are phenomenon and include good plant-based options too.
Good for: Pizza party, with or without your vegan friends 😛
Hey Margherita!
Vegetarian. Tomato sauce, buffalo mozzarella, fresh basil, olive oil & oregano
Holy Pepperoni
Tomato sauce, cured spicy beef, fresh onion rings & fior di latte
Carbonara with Smoked Duck & Zucchini Eggplant Checkpeas
ORDER HERE: https://heylink.me/pizzamansion/
Serving up non-halal woodfired sourdough pizzas at APW Bangsar and Arcoris Mont Kiara featuring a focused menu of pizza made from scratch with generous toppings and sauces.
Good for:  The upper middle-class
Umbrian Black Truffle Pizza

La Americano Pizza
Hickory-smoked pork bacon with broccoli, mozzarella, gorgonzola and cherry tomatoes.
PS: WOWNOWKL food reviews are conducted in a fun, party styled environment with pandemic jobless DJs, Funktion One sound system, smoke machine and green laser. These are intended for your emergency dinner date ideas, not rigorous scientific analysis.