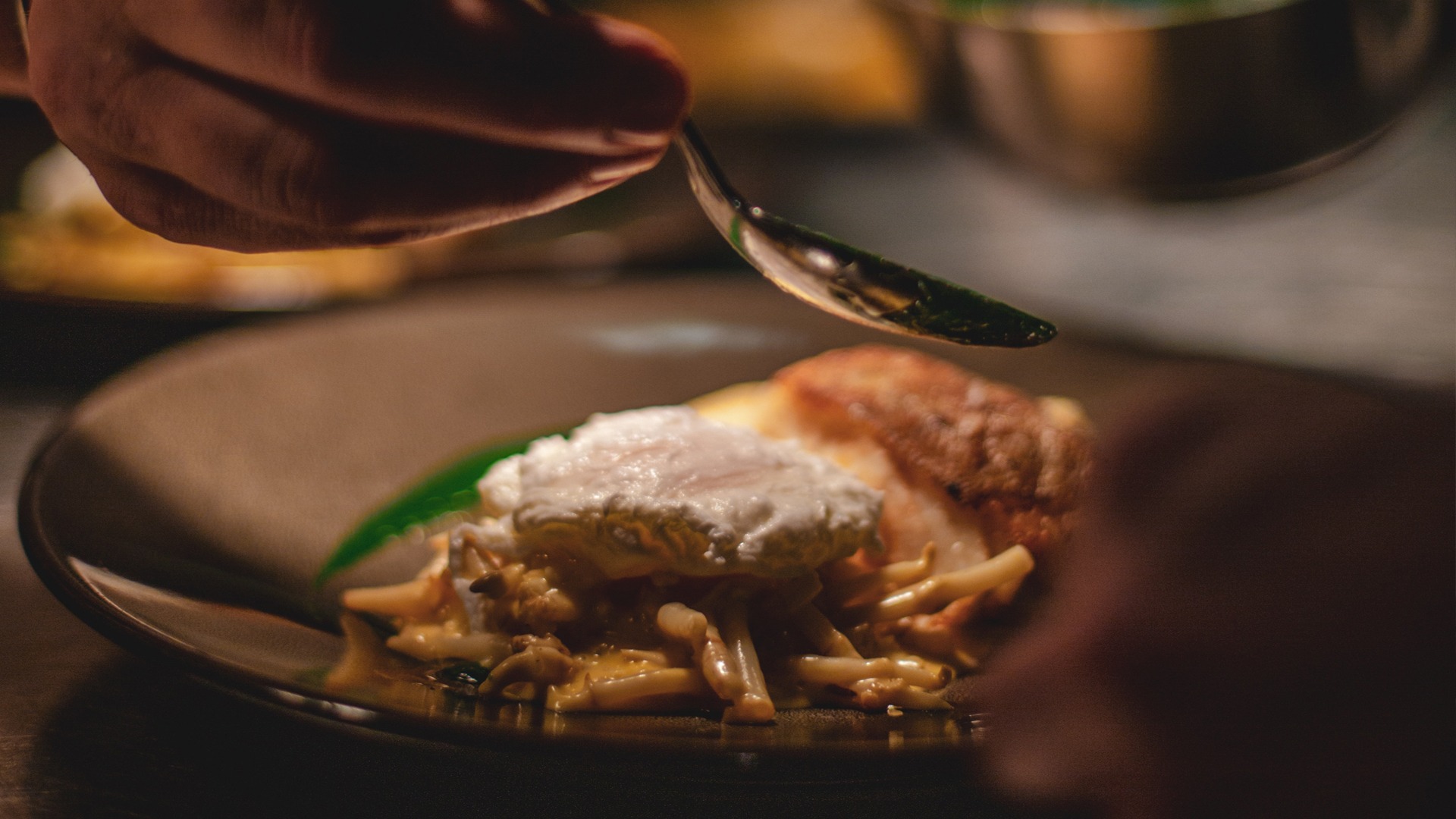 3 Delicious Home-Based Food Businesses for you to Try!
Living in Malaysia, it's a blessing that most of us are well equipped with a deep-rooted knowledge of food and flavours. This is all thanks to our diversity in culture. Due to the recent pandemic and staying at home being the new norm, it's a no-brainer as to why there has been an upsurge in home-based food & beverage businesses. Which is to say, a definite blessing for us food lovers!
With that being said, here are 3 Home-Based Food Businesses in Malaysia that you should check out!
If you're looking for a restaurant that caters meals ranging from two pax up to thirty pax, @makan.thing is your best choice. This restaurant sells a wide variety of dishes. Makan Thing focuses on all your cravings and comfort food of choice, ranging from roast chicken (with flavour choices such as garlic butter herb or lemon garlic) to their well-known Asian oriented set meal titled the Oven Roasted Peking Chicken.
This set boasts a filling whole chicken, butter rice, stir-fried Kailan and topped off with a ginger scallion sauce to enhance the chicken's flavours. Need a little extra? This restaurant even sells sides like roast vegetables, mashed potato, grilled eggplant and scalloped potato!
Say, if you've a strong liking towards wonton? Makan Thing has got your liking in mind. Using a chicken and shrimp meat base with no MSG additives at an affordable price, you can opt for 20pcs of wonton for the price of RM32 with an optional +RM5 for a spicy mayo dip to be included (let's not forget how much Malaysians love their sauces!).
Makan Thing is an amazing all-rounder providing a delicious menu consisting of a large variety for you & your loved ones. Head on to @makan.thing to view their à la carte if you'd like to mix and match your order, or you can browse their table d'hôte if you're into pre-established meals.
Also, if you're into food photography, Makan Thing's owner posts a hefty bunch of photographs of her meals. It is undoubtedly pleasing to view these photos (not to mention the sudden pang of cravings that'll hit you).
The pandemic has affected all of us in a way. Some had to improvise their working methods, some even had to go to the extent of learning something completely new in order to survive. The founder, owner and confectioner of The Woozy Scoop, Jun started this business independently after she lost her entire ability to earn as a disc jockey after the Movement Control Order (MCO) was announced. With no sign of approval for night life and social events to happen, Jun had to learn new skills in order to sustain a living. This is when she decided to learn how to become a confectioner. She started by self-learning via YouTube videos. As time passed, her interest, passion and dedication taught her to produce premium well-made ice cream. The next step she took was what birthed The Woozy Scoop. Jun started dabbling into adding her own unique twist of ingredient: alcohol.
@thewoozyscoop sells handcrafted and homemade alcohol infused ice cream. Their specialty lies in a well-kept menu selection that provides something for everyone interested and an immaculate control in quality, even boasting the pride of not using any preservatives. The Woozy Scoop focuses on ensuring the highest freshness and quality is achieved with each of their order to attain maximum delight.
Starting off with the flavour that prides as their best seller option, the Rum Raisin. This vanilla base ice cream is complimented beautifully with the adequate amount of rum and showered with a hearty serving of raisins. The beauty in this ice cream is that the base is soft and delightful, like eating ice cream when you were a child. The generous number of raisins in the ice cream is where the flavour from the rum kicks in. When blended together, it feels like a pull of nostalgia and a cloud of discovery at the same time.
Not to forget, we are all familiar with the feeling of guilt when we're going through the entire jar of ice cream. Well, not to fret! The Woozy Scoop has kept the sugar levels well-controlled in all of their ice cream choices for maximum enjoyment with the minimum levels of guilt.
Introducing, their Baileys Coco. This ice cream carries a slight hint of alcohol, backed with a strong ice cream flavour. This selection is recommended for those who are a huge fan of ice cream, but only indulges in alcohol occasionally. This ice cream has been worked on for a substantial amount of time in order to enable a perfect blend to attain a smooth and satisfactory taste for your palette.
Last but not least, Brown Sugar. This ice cream is intended for those who crave for that strong liquor punch from their dessert as it is the strongest liquor-based ice cream from The Woozy Scoop. Despite carrying the name Brown Sugar, this ice cream isn't known to be very sweet. The combination of the perfect sweetness, the smooth ice cream flavour and the strong jab of liquor makes this a choice you would remember and savour for a long time.
We all know how well ice cream and alcohol goes well together. The Woozy Scoop definitely does its justice by a far mile. Contact @thewoozyscoop to make your order so they can get started in whipping up the freshest batch of ice cream, just for you!
—
Despite us going through MCO again, these owners and many others are working diligently to ensure we are able to enjoy our meals and beverages fresh and at the comfort of our home. Therefore, don't forget to show some support towards them! If you have placed an order, do promote these businesses by taking photos and sharing it on your social media. A follow, like & comment is free but goes a long way.
Don't forget to let us know which of these restaurants tingled your cravings!